No fewer than 117,000 people visited this year's World Press Photo exhibition at De Nieuwe Kerk Amsterdam between 14 April and 22 July 2018. This is more than in any other year since the exhibition returned to De Nieuwe Kerk in 2014. Although the exhibition was open for two weeks longer than in previous years, the record-breaking number continues a steady upward trend even when corrected for the number of days.
The World Press Photo of the Year – the sixtieth since the competition was launched in 1955 – is Ronaldo Schemidt's Venezuela Crisis . The picture was taken when a protest against President Nicolás Maduro in Caracas (Venezuela) got out of hand. The show at De Nieuwe Kerk included that image and over 160 other memo-
rable news photos taken by 42 photographers from 22 different countries. Among them were pictures by two Dutch prize-winners: Carla Kogelman with her long-term project Ich Bin Waldviertel and Kadir van Lohuizen with his narrative series Wasteland.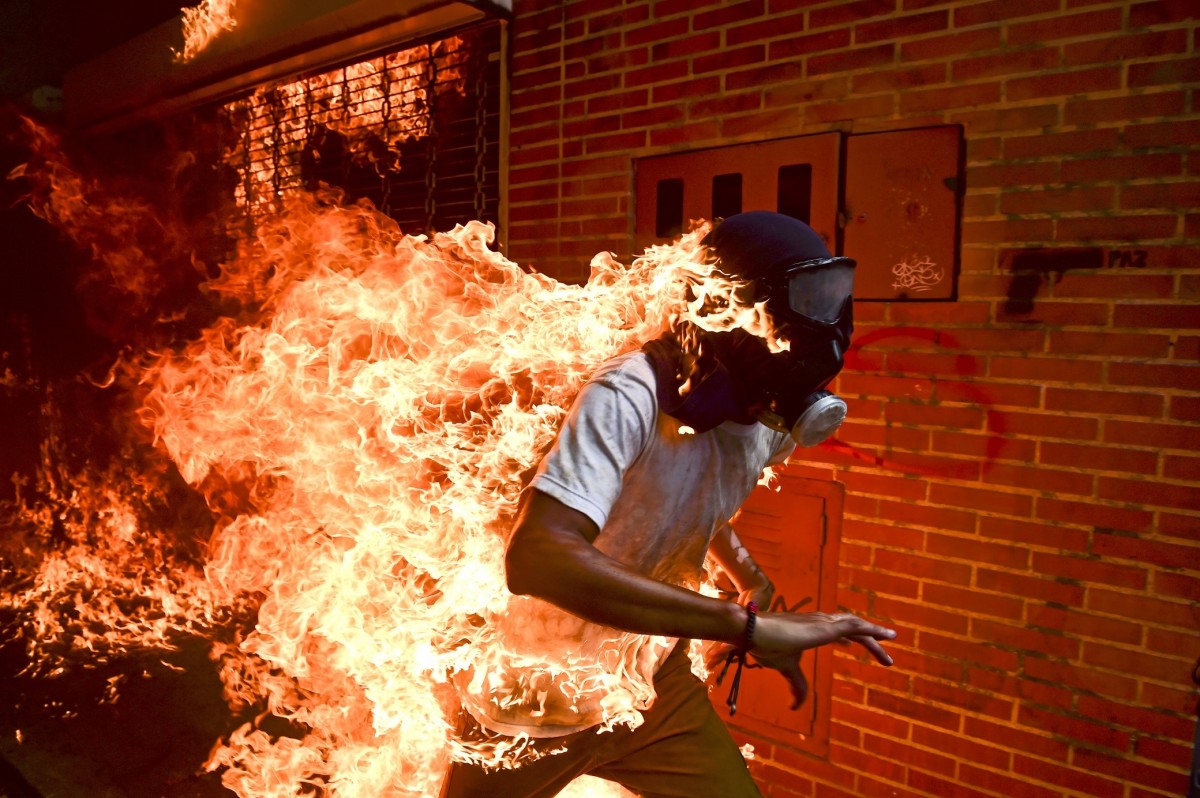 Venezuela Crisis © Ronaldo Schemidt, Agence France-Presse
World Press Photo is supported by the Postcode Loterij and sponsored worldwide by Canon. The exhibition in Amsterdam was sponsored by Delta Lloyd. De Nieuwe Kerk receives support from its founder, the BankGiro Loterij, and sponsor Deloitte.
De Nieuwe Kerk Amsterdam
Communication, Education & Marketing Department
Martijn van Schieveen and Madeline van Vliet
+31 (0)20 626 81 68
pressoffice@nieuwekerk.nl  
www.nieuwekerk.nl/pers