A comprehensive exhibition about Suriname opens at De Nieuwe Kerk Amsterdam on Saturday 5 October 2019. The Great Suriname Exhibition tells the fascinating story of the country and its inhabitants, a community of people from different backgrounds. The exhibition covers the entire cultural history of Suriname, from the earliest settlements to the independent republic it is today. This is the biography of one of South America's most diverse countries. The exhibition closes on 2 February 2020.
Tickets will be soon available online on our website.
Rich collection
Visitors will be able to explore the country and its history in an impressive setting. The exhibition comprises more than three hundred objects, ranging from archaeological artefacts, photographs, historical documents and clothing to works of contemporary and applied art, film and music from museums and private collections in Suriname and the Netherlands, including the Museum of Suriname (Paramaribo), the Royal Collections (The Hague) and the Tropenmuseum (Amsterdam), which has generously provided more than a hundred objects on loan to the exhibition. Large-scale audiovisual presentations will this colourful and diverse exhibition to life.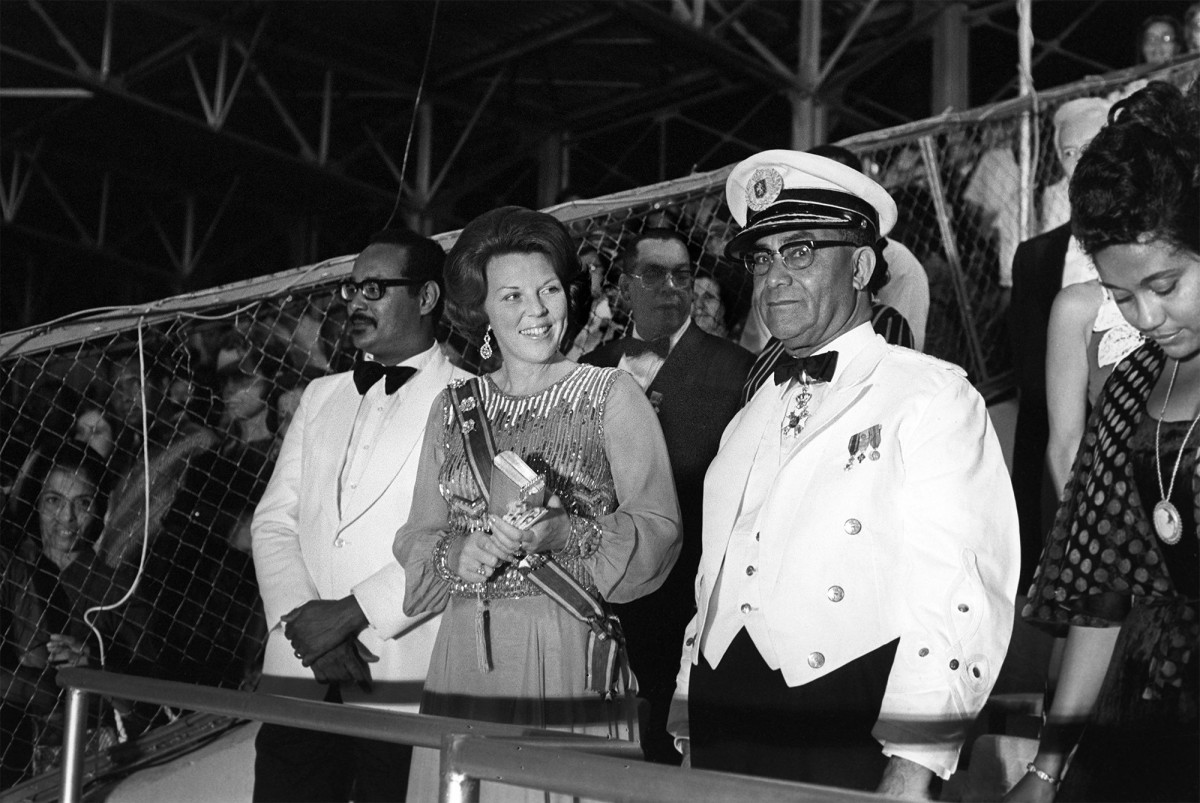 Princess Beatrix of the Netherlands and President Johan Ferrier of Suriname at the Celebration of Independence, 1975
Unexpected and personal perspectives
The exhibition presents a comprehensive view of Suriname in all its aspects and offers surprising perspectives. There are many eye-opening revelations about the original inhabitants, plantation culture, slavery, contract workers, cultural diversity, the historic inner city of Paramaribo, the Suriname River and the country's rich flora and fauna. The exhibition covers well-known historical events but also gives the people of Suriname a voice, as they tell their personal stories in interviews and audiovisual presentations.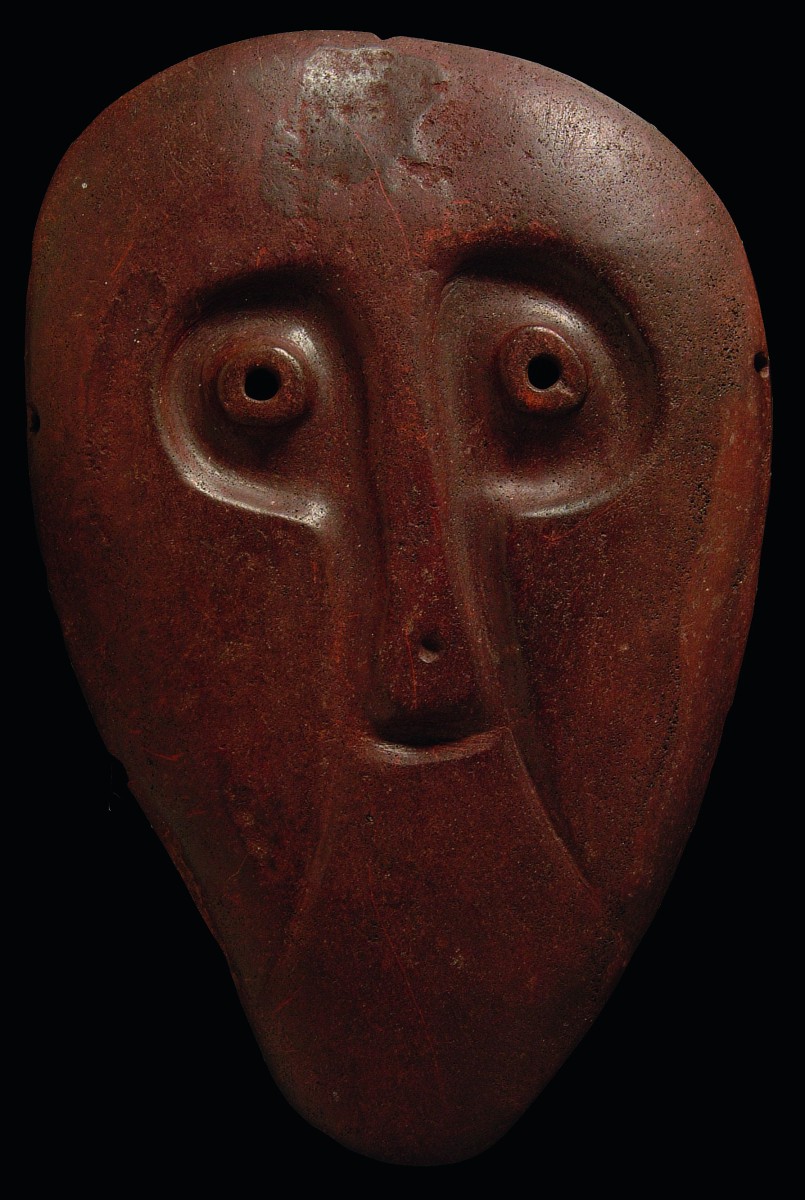 Stone mask, Precolumbian, date unknown
The Great Suriname Photo Competition
In conjunction with the exhibition, De Nieuwe Kerk is organising The Great Suriname Photo Competition. Members of the public can participate by sharing their own memories, photos or experiences of Suriname. The winning photograph – chosen by a prestigious jury – will be used in the advertising campaign and given a place in the exhibition. Every month a new winner will be selected and added to the exhibition. The contest begins on Thursday 1 August. Submissions can be uploaded to De Nieuwe Kerk website.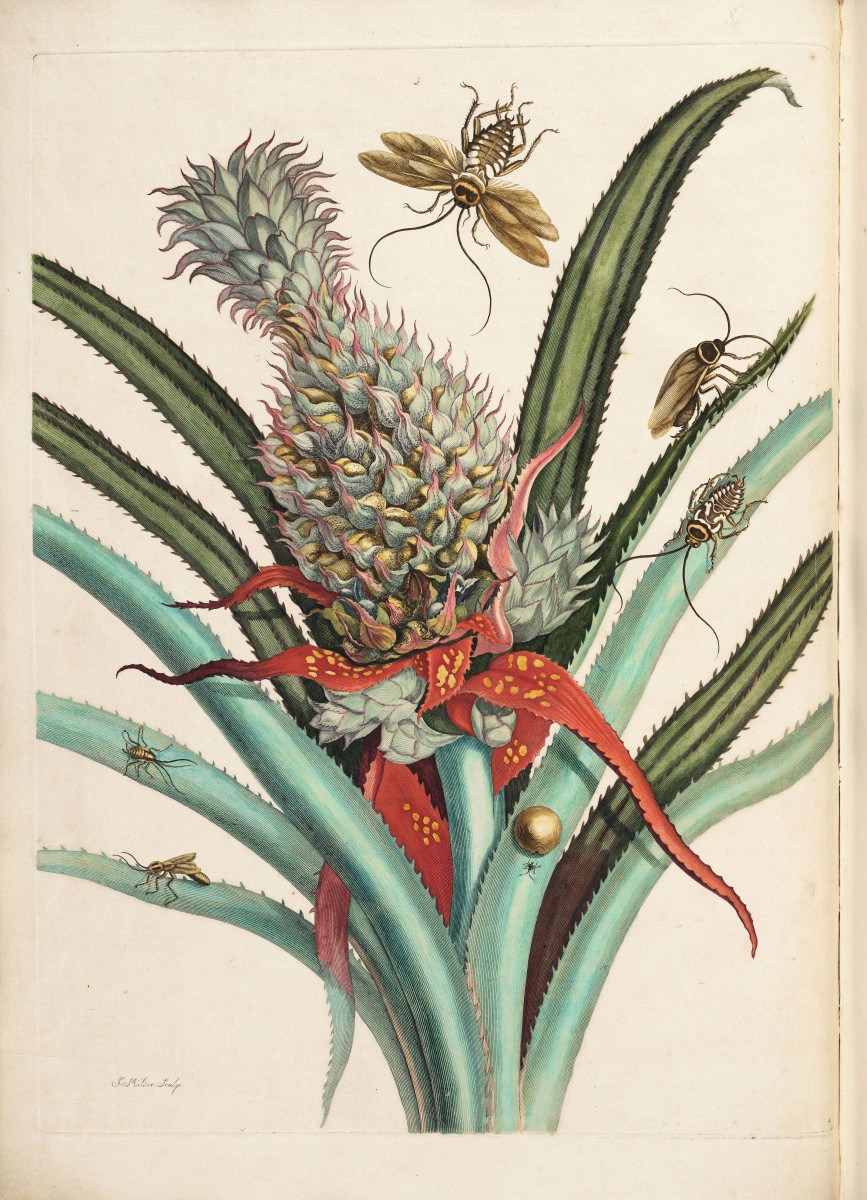 Over de voortteeling en wonderbaerlyke veranderingen der Surinaamsche insecten (On the reproduction and the miraculous transformations of the insects in Surinam), drawing by Maria Sibylla Merian, 1719
Collaboration
The exhibition makers at De Nieuwe Kerk are working closely with many museums, archives, collectors and artists in Suriname and the Netherlands. In addition, many prominent people are acting as exhibition ambassadors: from authors and historians to recording artists, media personalities and other interested people of all ages. De Nieuwe Kerk is also working with organisations like Kwaku Summer Festival, Stichting Julius Leeft! And Stichting Johan Ferrier Fonds to set up joint activities.