The World Press Photo Foundation and De Nieuwe Kerk present The Stories that Matter – a talks program reflecting on today's pressing topics through the eyes of photojournalists and critical thinkers.
This event brings together the public with the 2023 Contest winning photographers, who come from 23 different countries, from Morocco to the Philippines, Ecuador to Ukraine, and Armenia to Mexico. Throughout the day, they will showcase their work in the exhibition and engage in conversation with the audience.
On the talks stage, international speakers, thinkers and doers will explore, discuss and analyze the climate crisis, conflict and social justice; and in the social space, photobook experts will host a workshop on what makes a good photobook.
Join us for this thought-provoking and inspiring day that illuminates the stories that matter.
Book tickets now
Doors open at 11:00.
Please note, the full program will be conducted in English.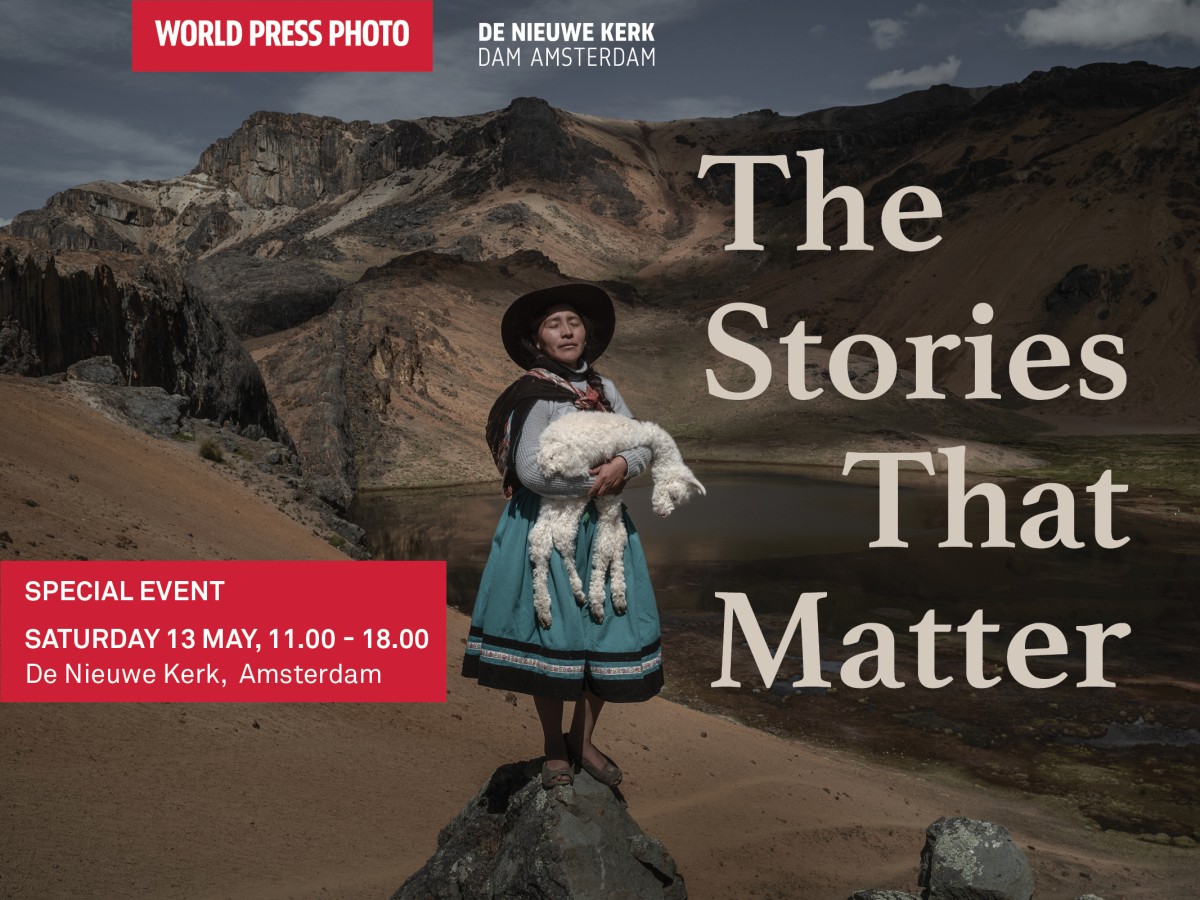 Program
Talks stage
12:30-13:30
Framing the Future: Visual Storytelling and Climate Action
How can photography, photojournalism and storytelling drive awareness of the climate crisis and what role can visual arts play in creating climate action?
Alice Aedy, United Kingdom, co-founder and CEO of Earthrise
Joi Lee, Korea/United States, head of editorial at Earthrise
14:30-15:30
Does Photography Speak Over Borders?
It is said that photos 'speak' across cultural and social divides, telling stories in more direct ways than language. But how do they do this? And is photography enough to create solidarity?
Moderator: Ann Rigney, Ireland/the Netherlands, professor of Comparative Literature, Utrecht University
Kateryna Iakovlenko, Ukraine, visual culture researcher, writer, and curator
Sahar Shirzad, Afghanistan/the Netherlands, human rights activist, writer and programmaker
Tina Farifteh, Iran, the Netherlands, photographer and filmmaker
16:30-17:30
Swimming with Crocodiles: Why Press Freedom matters
Renowned Bangladeshi photojournalist, writer, curator and activist, Shahidul Alam, gives a personal account on the importance of press freedom.
Shahidul Alam, Bangladesh, photographer, writer, curator and activist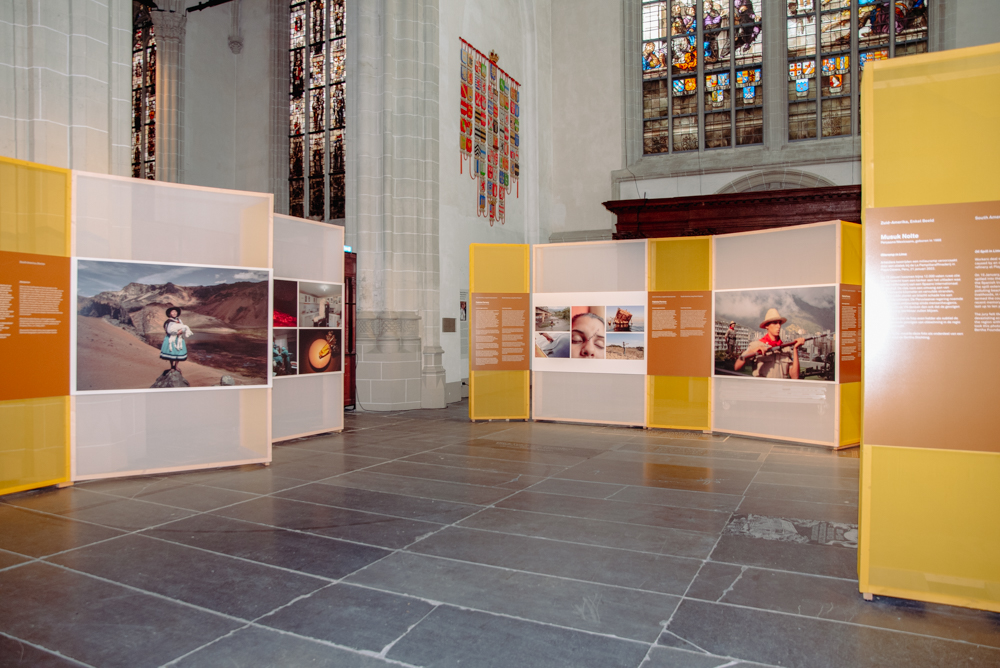 Photographer's talks 
Throughout the day, the awarded photographers from the 2023 Contest will be speaking in front of their work in the exhibition. Meet the photographers and hear their stories first hand.
Africa | 13:40 & 15:50
Lee-Ann Olwage, South Africa
Nick Hannes, Belgium
M'hammed Kilito, Morocco
Mohamed Mahdy, Egypt
Asia | 13:40 & 15:50
Maya Levin, United States
Mads Nissen, Denmark
Anush Babajanyan, Armenia
Hossein Fatemi, Iran
Europe | 12:40 & 14:30
Alkis Konstantinidis, Greece
Evgeniy Maloletka, Ukraine
Simone Tramonte, Italy
Cesar Dezfuli, Spain/Iran
North and Central America | 12:00 & 15:10
Jonas Kakó, Germany
Carlos Barria, Argentina
Cristopher Rogel Blanquet, Mexico
Ashley Peña, United States
South America | 12:00 & 15:10
Musuk Nolte, Peru/Mexico
Alessandro Cinque, Italy
Fabiola Ferrero, Venezuela/Colombia
Johanna Alarcón, Ecuador
Southeast Asia and Oceania | 12:40 & 14:30 
Mauk Kham Wah, Myanmar
Hannah Reyes Morales, Philippines
Kimberly dela Cruz, Philippines
Chad Ajamian, Australia
Tours
12:30 & 15:00
Press Freedom
With Free Press Unlimited. Understand the state of press freedom in the world today. Meet at the Press Freedom chapel.
13:00 & 15:30
Honorable Mentions
With World Press Photo. Listen to the stories of the awarded Honorable Mentions. Meet at the Honorable Mentions chapel.
14:00
Photo of the Year
With World Press Photo. Learn about iconic photos awarded throughout 66 years of the contest. Meet at the Photo of the Year.
Social Space
12:00 – 12:30
Mini workshop: What are Photography Ethics?
With Savannah Dodd, United Kingdom, founder and director of Photo Ethics Centre. Dip into the basics of what photography ethics are and why they matter in photography.
13:30 – 14:30
Workshop: Making Photobooks
With Nicola von Velsen, Germany, managing director of Hatje Cantz Publishers. Explore historical and practical insights into the making of photobooks from a publisher's perspective.
15:30 – 16:30
Open Q & A 
With World Press Photo. An informal conversation about what it's like to work with the best photojournalism from around the world.
Portfolio Reviews
12:00-15:00
By invitation and registrations only. Eggertzaal, De Nieuwe Kerk