Admire the royal world of Queen Juliana and discover more about her extraordinary reign. A royal exhibition that takes you into the life of this beloved monarch – both in front of and behind the scenes. Often characterised as the 'Queen alongside the red carpet', quirky and averse to protocol. Loved for her simplicity and humanity. Yet she was also head of state during a century marked by unprecedented setbacks and spectacular prosperity. This eventful century was reflected in her personality and her ideals.
In a spectacular palatial setting, we travel back in time to see Juliana mature – from young princess to steadfast monarch – revisiting key events in the country's history. We get to know the remarkable monarch through more than 400 objects. From the House of Orange's family cradle and original inauguration gown to royal tableware, impressive gifts from the former colonies and a Rolls Royce with the Queen's monogram.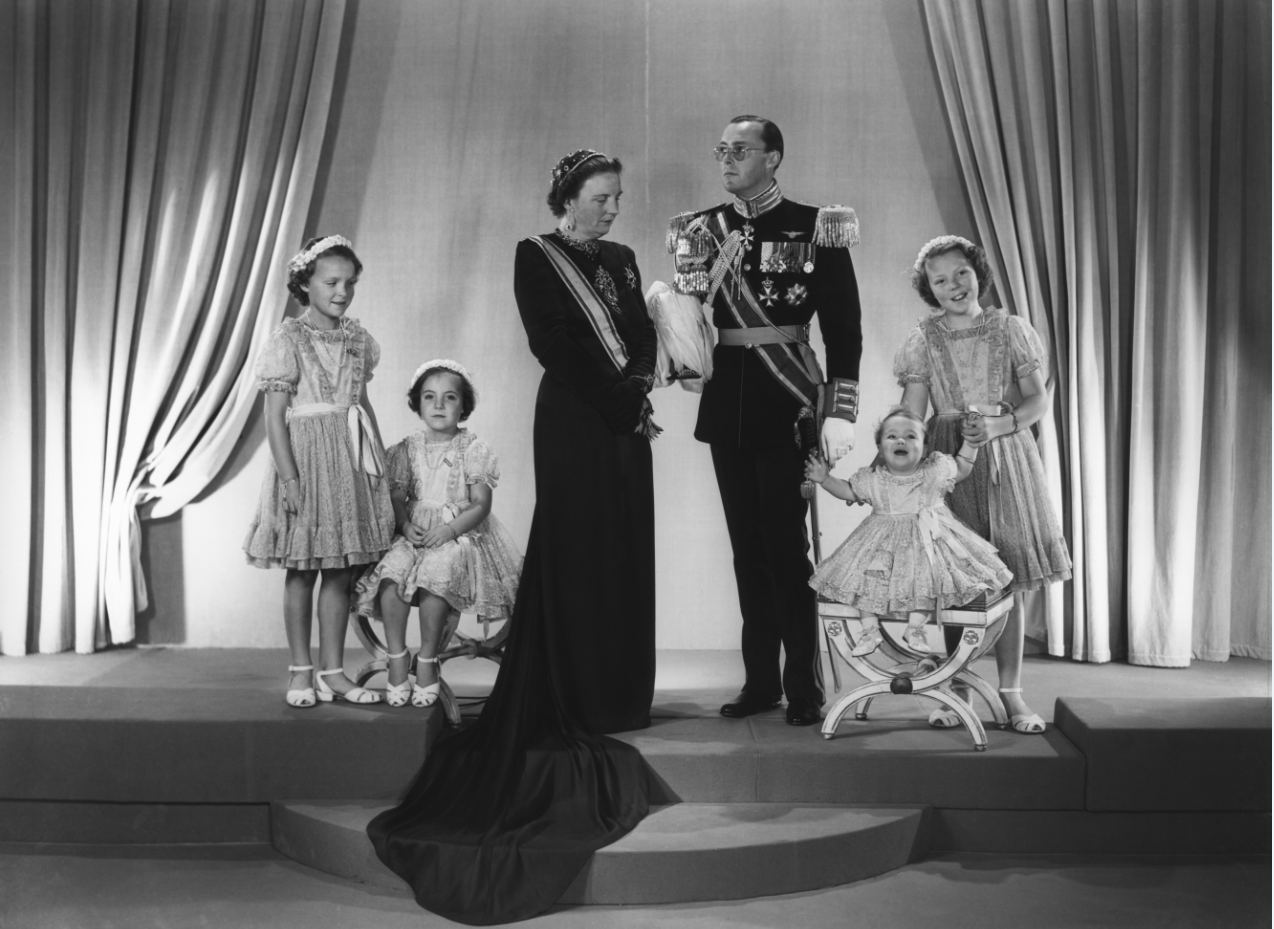 Audio tours
General audio tour
The exhibition is a polyphonic biography. There are more than twenty different voices in the audio tour, from famous to less-well known individuals. From eyewitnesses to experts. This multi-voiced audio tour is voiced by Sahil Amar Aïssa, Martijn Akkerman, Noraly Beyer, Claudia de Breij, Thera Coppens, Sjoukje Dijkstra, Elsbeth Etty, Kathleen Ferrier, Maria Grever, Jeroen Krabbé, Diana Ozon, Herman Pleij, Peter Rehwinkel, Paul Rem, Frank Sanders, Jolande Withuis and Emma Wortelboer, among others.
'Rebel Queen' audio tour
Pacifist, feminist, spiritual, Rebel Queen. Queen Juliana was given various labels during her lifetime, which are reflected in the exhibition. But are these characterisations still applicable?
Emma Wortelboer (monarchist/Generation Z) and Sahil Amar Aïssa (republican/Millennial) discuss eight of these labels. Why was Juliana given these labels? Do they agree? Do they agree with each other? And what else do they think? Hear all about it in the Rebel Queen audio tour!
Further information
Order your tickets online or buy them at the ticket desk. A restoration surcharge applies to most tickets.