150219 World Press Photo 15 world tour starts at De Nieuwe Kerk Amsterdam on 18 April
World Press Photo 15 opens at De Nieuwe Kerk Amsterdam on Saturday 18 April 2015, the first stop on the worldwide tour of the international press photography contest. The exhibition features awe-inspiring press photos by 41 prize winners from 17 countries in eight categories: General News, Daily Life, Spot News, Contemporary Issues, Long-Term Projects, Nature, Portraits and Sports. The World Press Photo of the Year is a picture by Mads Nissen of Denmark. First, second and third prizes for both single shots and photo series are awarded in each category. The special display system developed in 2014, when the World Press Photo exhibition returned to De Nieuwe Kerk for the first time in 15 years, will be used again this year. The photos appear to be floating in space in the interior of the large Gothic church on Amsterdam's Dam Square.
Multimedia Contest
The winning entries in the Multimedia Contest will be presented on large panels and screens in the middle of the exhibition in the sanctuary. The winners will be announced in mid-March. The Multimedia Contest was established in 2011 in recognition of journalism's increasing use of moving images and the internet.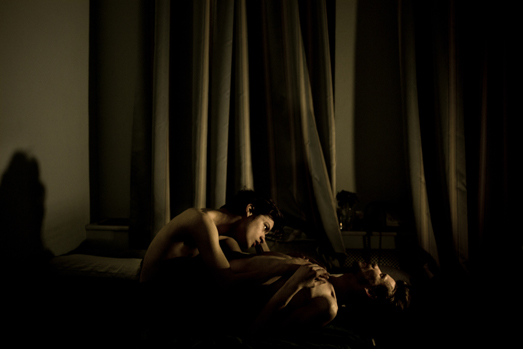 World Press Photo 15 at De Nieuwe Kerk starts Saturday 18 April and ends Sunday 5 July 2015, and is open daily from 10 a.m. to 6 p.m. The World Press Photo exhibition was first held in Amsterdam in 1955 when it began as the international version of a Dutch national photo competition called the Zilveren Camera (Silver Camera). De Nieuwe Kerk Amsterdam hosted World Press Photo from 1982 to 1999.
De Nieuwe Kerk Amsterdam is supported by its founder, BankGiro Loterij, and by the City of Amsterdam. World Press Photo receives support from the Nationale Postcode Loterij and its global sponsor, Canon. The exhibition in Amsterdam is sponsored by Delta Lloyd.