Exhibition in De Nieuwe Kerk and essay by Bas Heijne inspired by Gandhi, King and Mandela
Bas Heijne, winner of the Dutch P.C. Hooft literary prize, has been commissioned by De Nieuwe Kerk Amsterdam to write an essay for the exhibition We Have a Dream, which opens on 16 September 2017.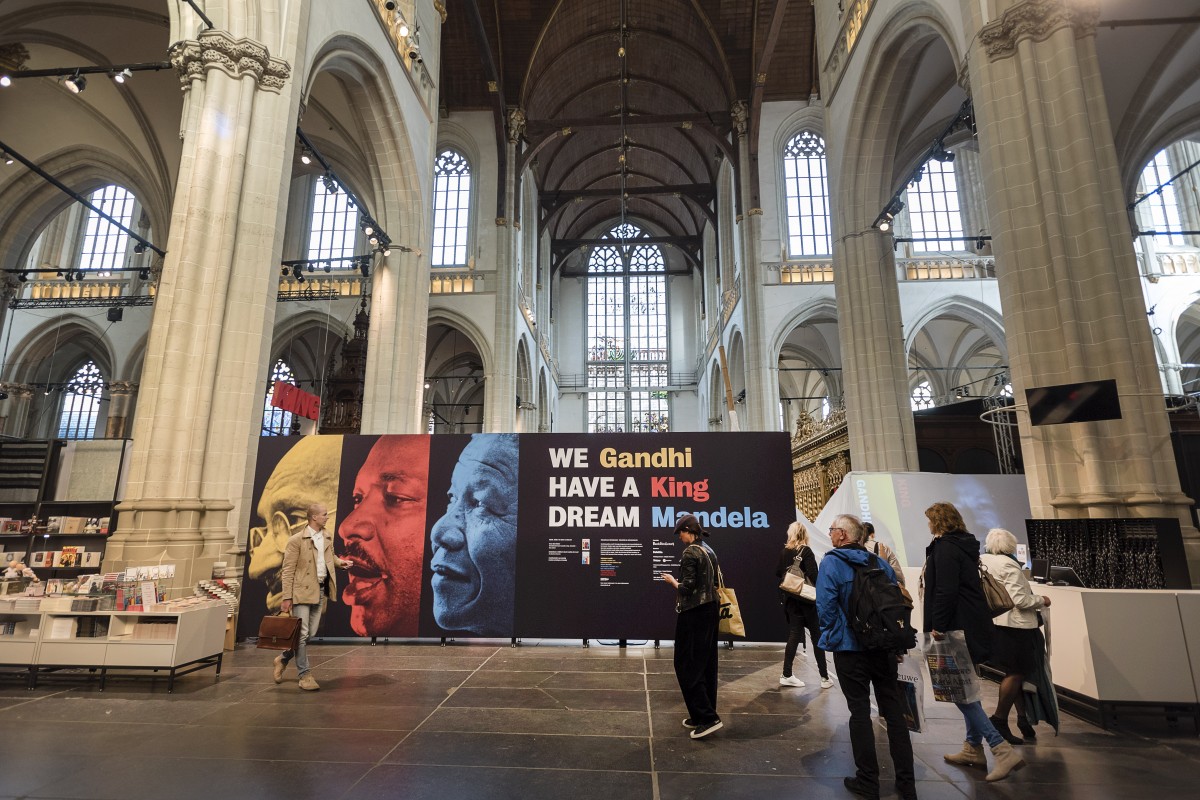 We Have a Dream is an exhibition about three world-renowned figures who profoundly influenced the course of the twentieth century: Mahatma Gandhi, Martin Luther King and Nelson Mandela. They were ordinary people who led extraordinary movements against racial discrimination and social injustice. All three became role models around the world but also drew fierce criticism and opposition. Two were assassinated because of their ideas and activism.
Experience their world, the injustice and the hope, the great moments in history and their personal journeys. Discover how one person's ideals can change the world. What were the turning points in their lives? How did they make a difference and why are we still inspired by them today? And who are the people working to make the world a better place now? This exhibition is a treasure trove of audio and visual exhibits and features iconic objects that were owned by each of these great leaders. The exhibition runs from 16 September 2017 to 4 February 2018.
Essay
In his essay, entitled Wereldverbeteraars (Changemakers), Bas Heijne explores the relevance of Gandhi, King and Mandela today. Not only did they play instrumental roles in the freedom and emancipation movements in India, the United States and South Africa, but because of their courage, perseverance and humanity they are role models for all of humanity. Why do their actions and ideas still inspire us today in an increasingly polarised world? Are their achievements beyond question? Wereldverbeteraars is an encounter between three great humanists and one of the Netherlands' best essayists. Wereldverbeteraars is a collaboration of the Prometheus publishing house and De Nieuwe Kerk Amsterdam, and will be published in September 2017.