160107 Marc Chagall's Calvary is the fifth edition of the Masterwork series in De Nieuwe Kerk Amsterdam
On special loan from the Museum of Modern Art, New York
20 February–10 April 2016
To mark the fifth edition of the Masterwork series, De Nieuwe Kerk Amsterdam has selected a painting by one of the great pioneers of modern art: Marc Chagall. The modernist work Calvary (1912) is a landmark in the young Chagall's artistic development. It was the first time he painted a Jewish Christ on the cross, portraying him as an innocent child. This early Cubist painting is the focal point of an impressive edition of the Masterwork series.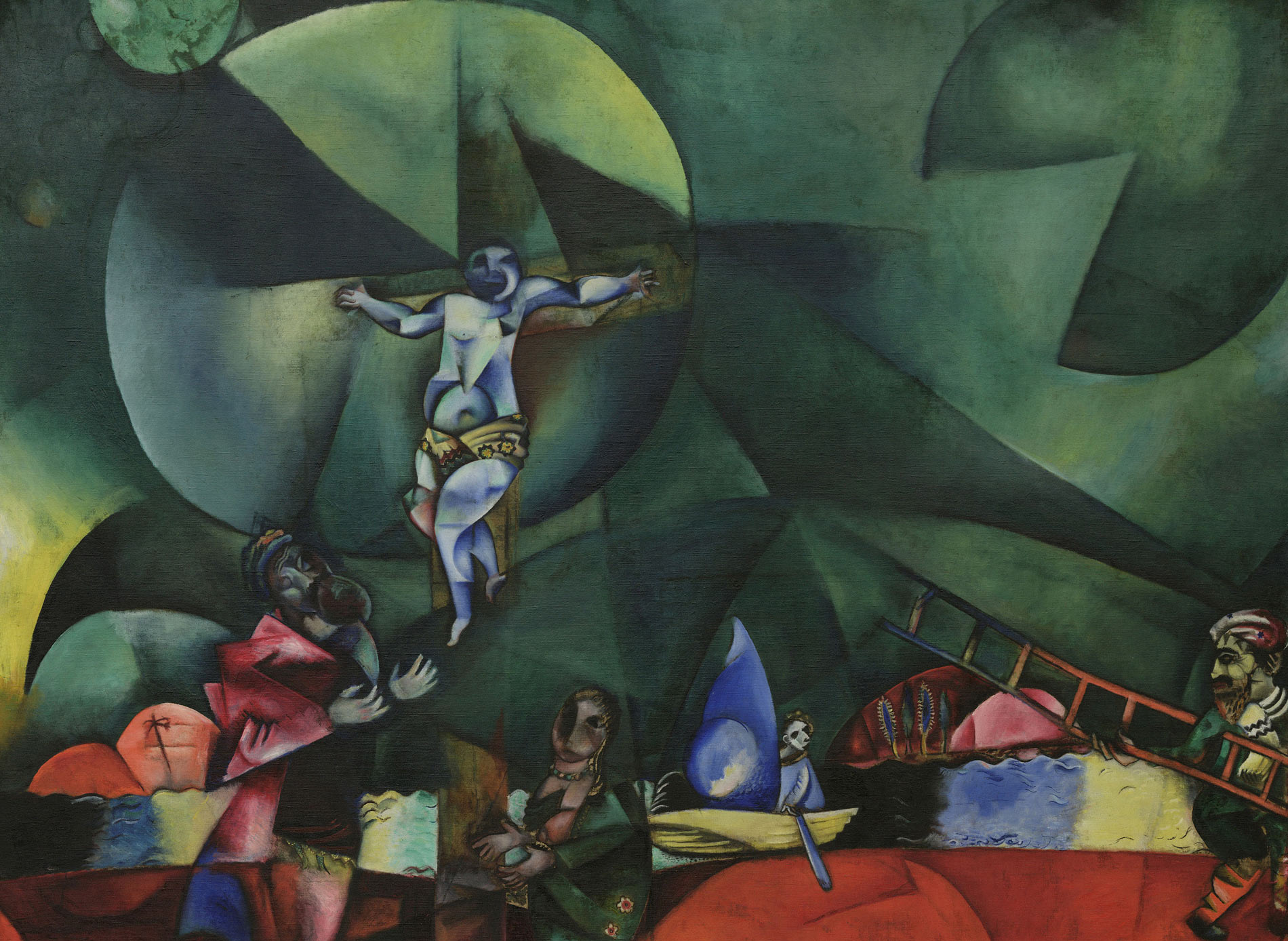 The series
Marc Chagall's Calvary is the fifth Masterwork since the series began, following Rembrandt's The Holy Family (2011), Andy Warhol's The Last Supper (2012), Francis Bacon's triptych In Memory of George Dyer (2014) and Tristan's Ascension (The Sound of a Mountain Under a Waterfall) / Fire Woman by Bill Viola (2015).
De Nieuwe Kerk launched this series in 2011 and presents one masterpiece each year from a private or museum collection. All the works in the series have a religious or spiritual dimension – sometimes an unexpected one. Gijs van Tuijl, the former director of the Stedelijk Museum, is the guest curator of the series. The selected art work may relate to any religion or life philosophy, but it is always a major work that calls for contemplation and introspection. Breathtakingly exhibited in the church sanctuary, it offers the perfect reason for a 'pilgrimage'. The latest Masterwork will be on display from Saturday 20 February to Sunday 10 April 2016 in De Nieuwe Kerk, Amsterdam. This series is made possible by the non-profit organisation AMMODO.