140620 De Nieuwe Kerk in Amsterdam opens impressive installation Back in Time. History and Royalty
De Nieuwe Kerk, the House of Orange and Dutch history all come together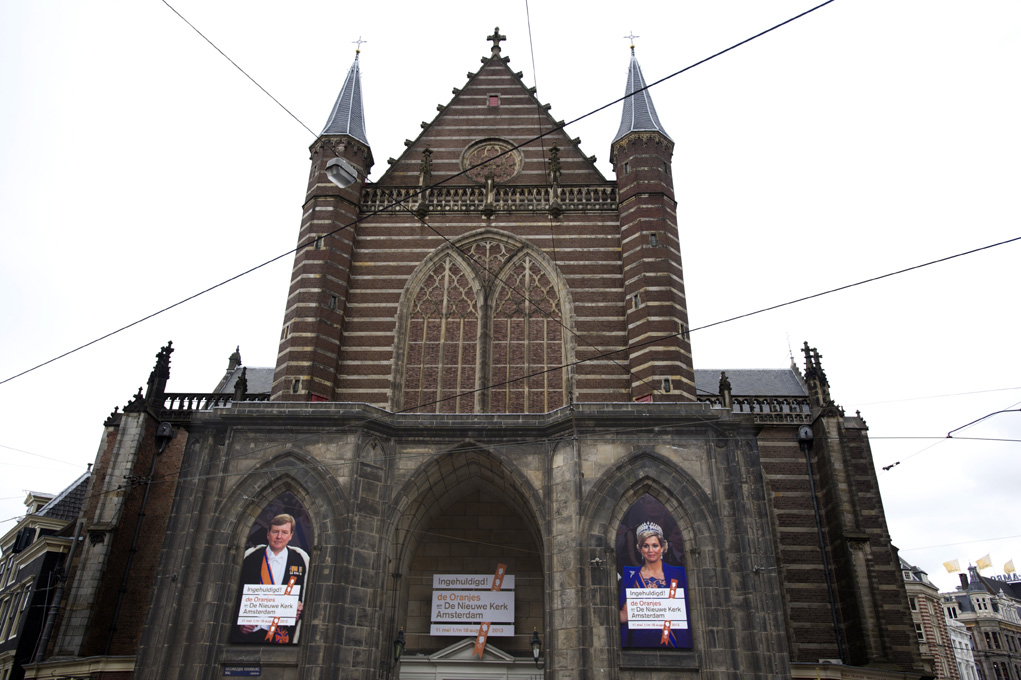 Starting Saturday 28 June 2014, De Nieuwe Kerk in Amsterdam will be offering a unique time-travel experience all summer long:Back in Time. History and Royalty. Specially designed for De Nieuwe Kerk, this installation takes visitors back through the nation's history along a path they choose themselves. There are two lines to follow through the church: the line of the House of Orange and the line of Dutch history. With video walls, projections, an audio guide, a WiFi photo shoot and heavenly tones emanating from the largest organ in the Netherlands, visitors will experience six hundred years of history as they discover medieval secrets, royal traditions and urban libertinism. From Catholic devotions to the Beeldenstorm, the crusader and the Dutch East India merchant buried there, Dutch naval heroes and the ceremonies of our heads of state.
Historian Herman Pleij served as a consultant on the exhibition, advising for example on the restoration of the medieval Boelenskapel, where the richly decorated tomb of the knight Claes Hillebrantsz. Boelens den Otter lay concealed for decades.
Music every day
There is music every day in De Nieuwe Kerk, just as there was in the seventeenth century. The programme includes recitals on the main organ almost every day and special performances by artists such as the Amazing Vocals gospel choir and Ellen ten Damme.
Back in Time ends 14 September 2014. The installation was made possible by a contribution from the BankGiroLoterij and its participants and is an annually recurring summer exhibition in De Nieuwe Kerk.