130422 De Nieuwe Kerk open to the public for two days after inauguration
1 and 2 May 2013
Amsterdam, 26 March 2013
On Wednesday 1 May, the day after the inauguration, De Nieuwe Kerk will open its doors to the public at 2.p.m., so that everyone can come and see the specially decorated interior as it was for the inauguration. On Thursday 2 May people are welcome to visit from 10 a.m. On both these days, the festive church will stay open late, until 10 p.m.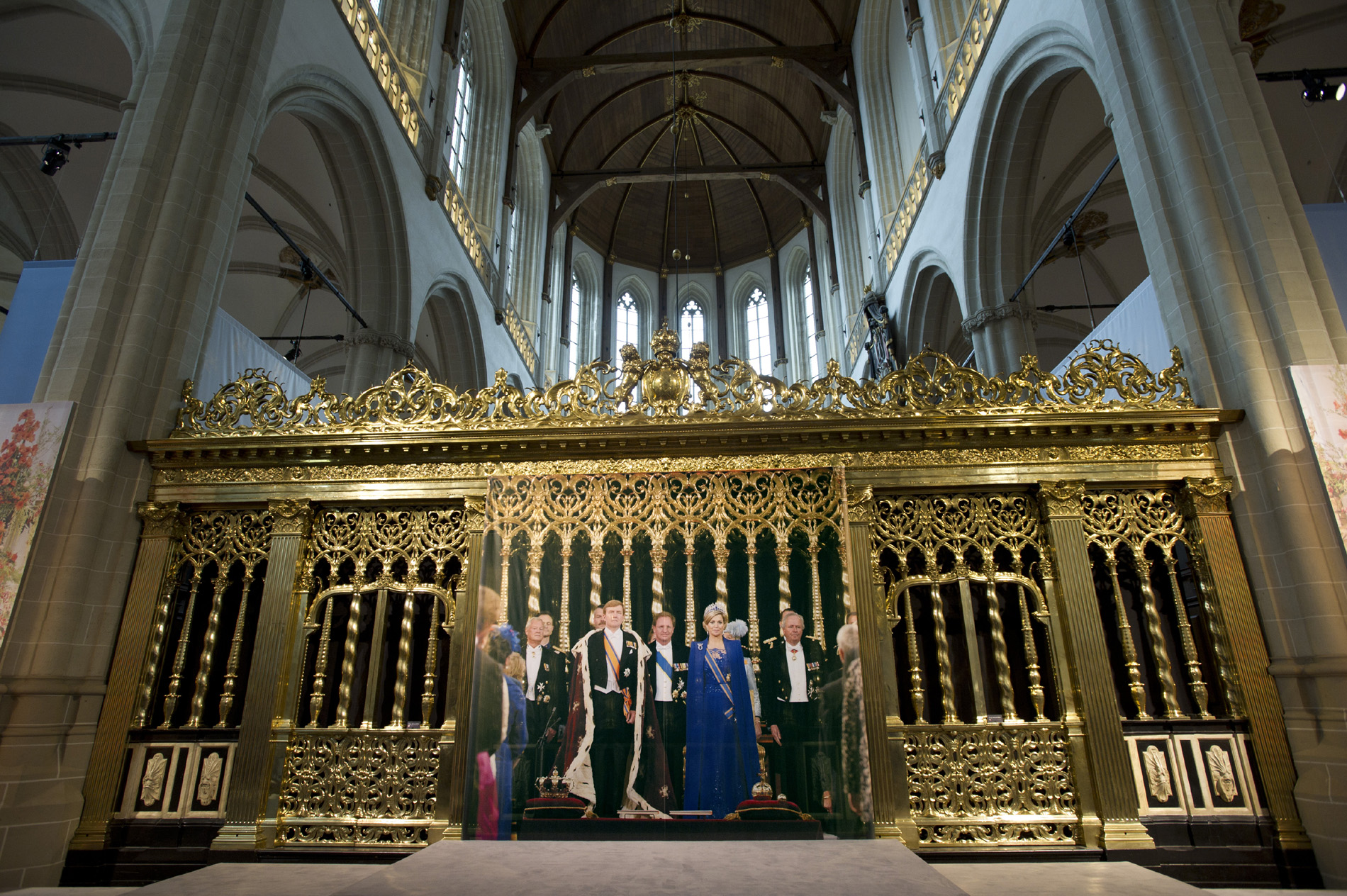 The special opening of De Nieuwe Kerk immediately following the inauguration is a long-standing tradition. After previous inaugurations too, visitors have been able to come and admire the church in all its pomp and glory.
For two whole days, visitors will able to bask in the atmosphere of the recent inauguration. Thousands of flowers will fill the church with a feast of colours and fragrances. The guests' chairs, the two thrones, and the exuberant floral arrangements will be left exactly where they were on the day of the ceremony. The stage in front of the magnificent seventeenth-century choir screen is the place where the new king, Willem-Alexander, will have given his address. That is where he will have sworn to faithfully fulfil his task as monarch and where he will have sworn his oath of allegiance to the Constitution. Here too, members of parliament will have pronounced their oaths or declarations of allegiance to the new king.
The States-General have made it possible to keep the floral arrangements in place in De Nieuwe Kerk for these two days.
Admission to De Nieuwe Kerk costs €5. Children of 11 to 16 years of age and holders of the Amsterdam Stadpas pay the reduced fee of €2.50. Children under 11 years of age and Friends of De Nieuwe Kerk are admitted free of charge.