De Nieuwe Kerk is open in summer 2020
This summer, De Nieuwe Kerk is open to the public, presenting World Press Photo 2020 (18 April – 26 July), and the special exhibition Journey in Time. In this exhibition, videos, projections and the audio tour take visitors on an adventure through the history of the gothic church on Dam Square. Medieval families, crusaders, Iconoclasm, royal ceremonies, free spirited people from Amsterdam, Dutch admirals and writers are but a small sample of the rich and variegated history of De Nieuwe Kerk.  Journey in Time is on from 1 – 30 August 2020.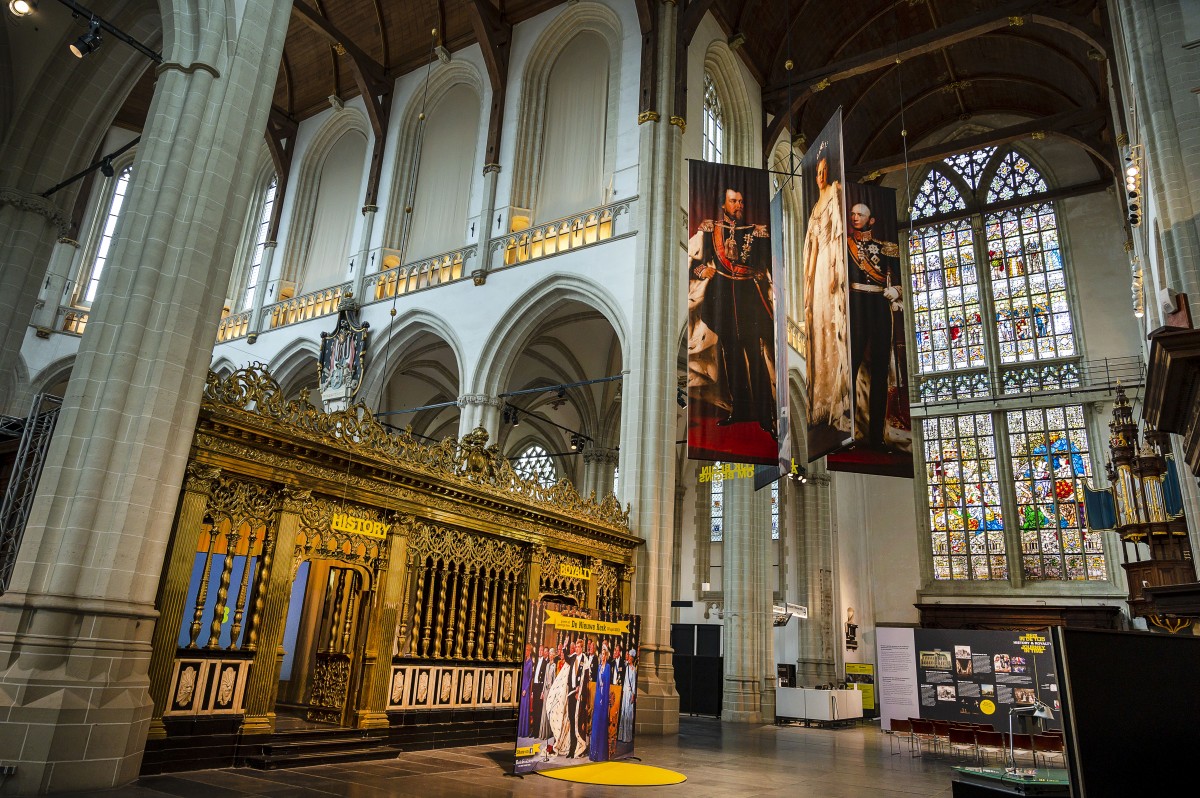 Open doors
Doors to areas that are usually off limits will be open. The eighteenth century Kerkmeesterskamer (Church Warden's Room) can be visited for example. Kings, queens and other famous guests of honour were and are received here, including recently the Dalai Lama. There is a special climbing excursion every Friday right after the organ concert. People can go up the staircase by the West entrance (which was to become the tower staircase) and visit the room where the famous seventeenth century main organ is played. The colourful Boelens chapel is brimming with history, one of the oldest parts of the church that dates back to the Middle Ages. The chapel has been lavished with a splendid riot of colour, in the way it probably was decorated when De Nieuwe Kerk was a Catholic church. In the chapel is the only seventeenth century grave in Amsterdam upon which a person is portrayed. It belongs to a member of the Boelens family, a priest who had the privilege of calling himself a Knight of Jerusalem because he had visited the Holy Land.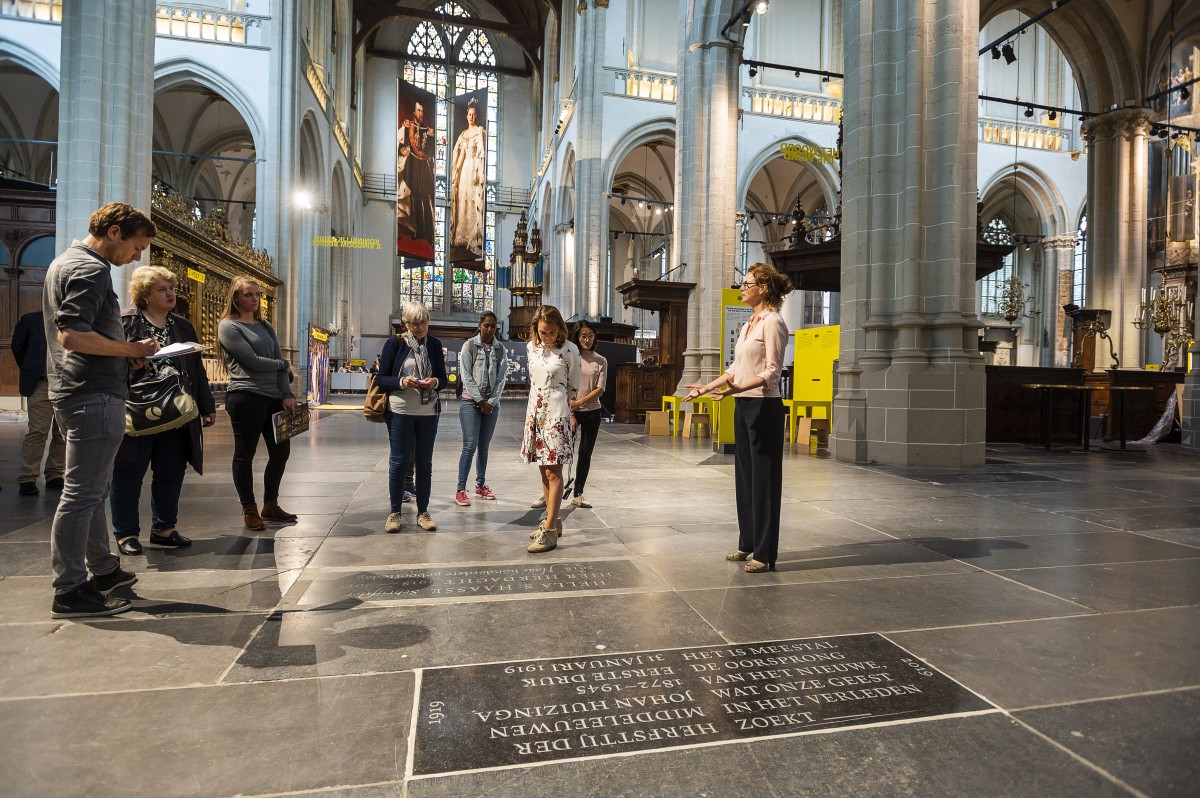 The famous organ plays every day
Like in the seventeenth century, we offer visitors daily concerts on the majestic main organ from 12 to 12.30 pm (except Tuesdays). Occasionally, visitors can get the special behind the scenes tour, climbing the stairs at the back of the historic organ.