Guided Tours
Private guided tours in De Nieuwe Kerk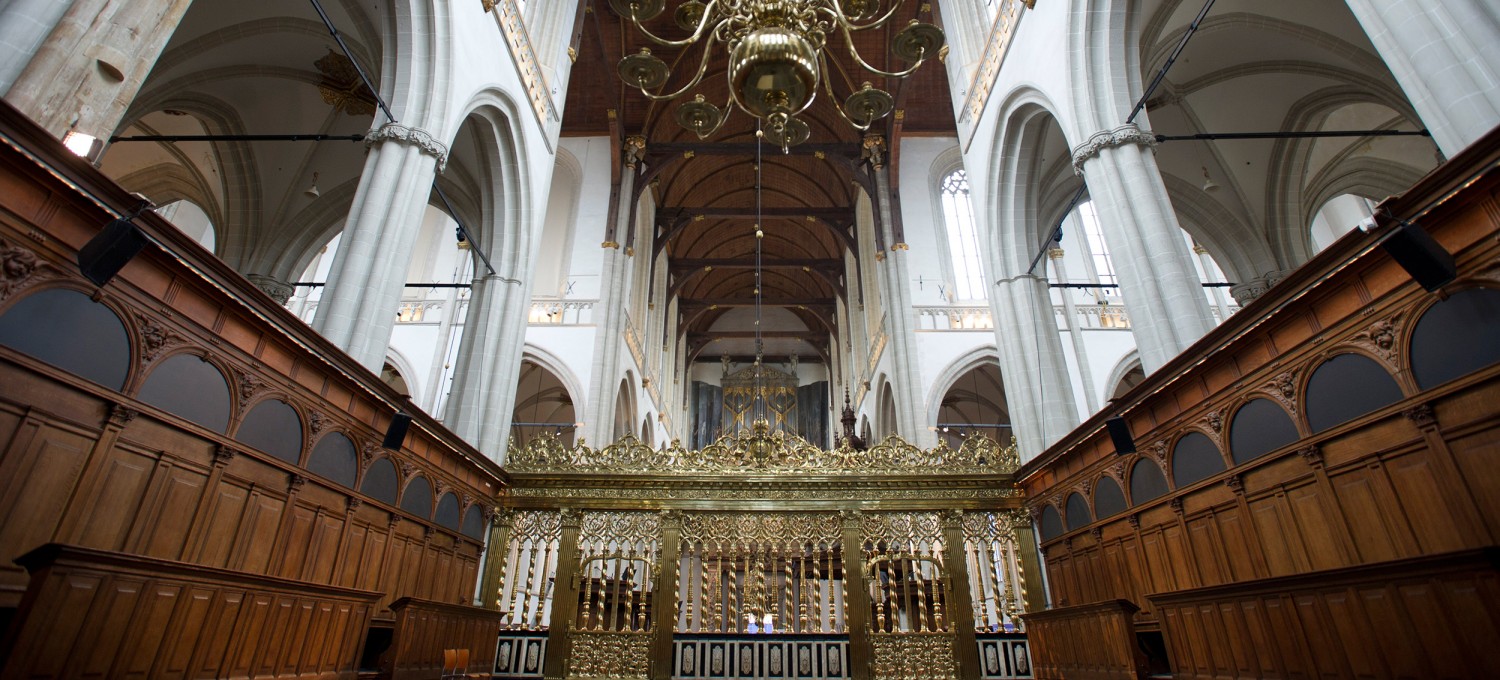 There are professional tour guides available in English, French, German, Italian, Spanish, Turkish, Moroccan/Arabic, Russian and Dutch. There are also tours about the architecture and history of the building.
Cost: € 90 per tour (excluding the cost of entry). Maximum of 15 people per tour guide.
Group visits, both with and without a guide are welcome upon registration.
Bookings and Registration: 020 626 81 68 rondleidingen@nieuwekerk.nl
Or use this form:
Education
School groups can visit the exhibition or book a guided tour for a special rate. They can also make use of the exhibition reading material.
School visits
| | |
| --- | --- |
| Max. 20 students + 1-2 teachers | € 45 |
| Max. 30 students + 2 teachers | € 60 |
Guided tours (1 hour)
| | |
| --- | --- |
| Max. 15 student s + 1-2 teachers | € 75 (incl. entrance) |
Reading Material
Teacher's guide and exercise book
Information
– To request a school trip/guided tour, please email educatie@nieuwekerk.nl.
– Requests are valid upon confirmation from De Nieuwe Kerk and are dependent on tour guide availability and peak visiting times.
– School visits must be booked at least a week in advance
– 1 teacher is required for every 15 students
– School groups can pay with card or cash on the day, or with an invoice via weborder (cultuurkaart).
Family Programme
During the Winter exhibition, De Nieuwe Kerk Amsterdam organises a special tour and studio workshop for families.
Family tour
A free activity book comes with the purchase of a children's ticket. Questions and activities will lead you through the exhibition.
Family Workshop
You first receive an interactive guided tour, followed by the chance to make something yourself. The workshops are suitable for children 6 years old and over. Everyone is welcome, young and old. Children are also welcome to come alone.
More information and registration
Registration is compulsory as places are limited. Workshops last approximately 2 hours. Workshop participation for children is € 5. Parents that participate pay the exhibition entry fee.
020 626 81 68.