Built in 1408, The Nieuwe Kerk is one of Holland's oldest national monuments. In the Golden Age interior, many parts are of national historic value. Explore Dutch royal history and many middle age elements! Until april, 7, Archangel Michael (c. 1663) is this year's edition in the famous Masterpiece series.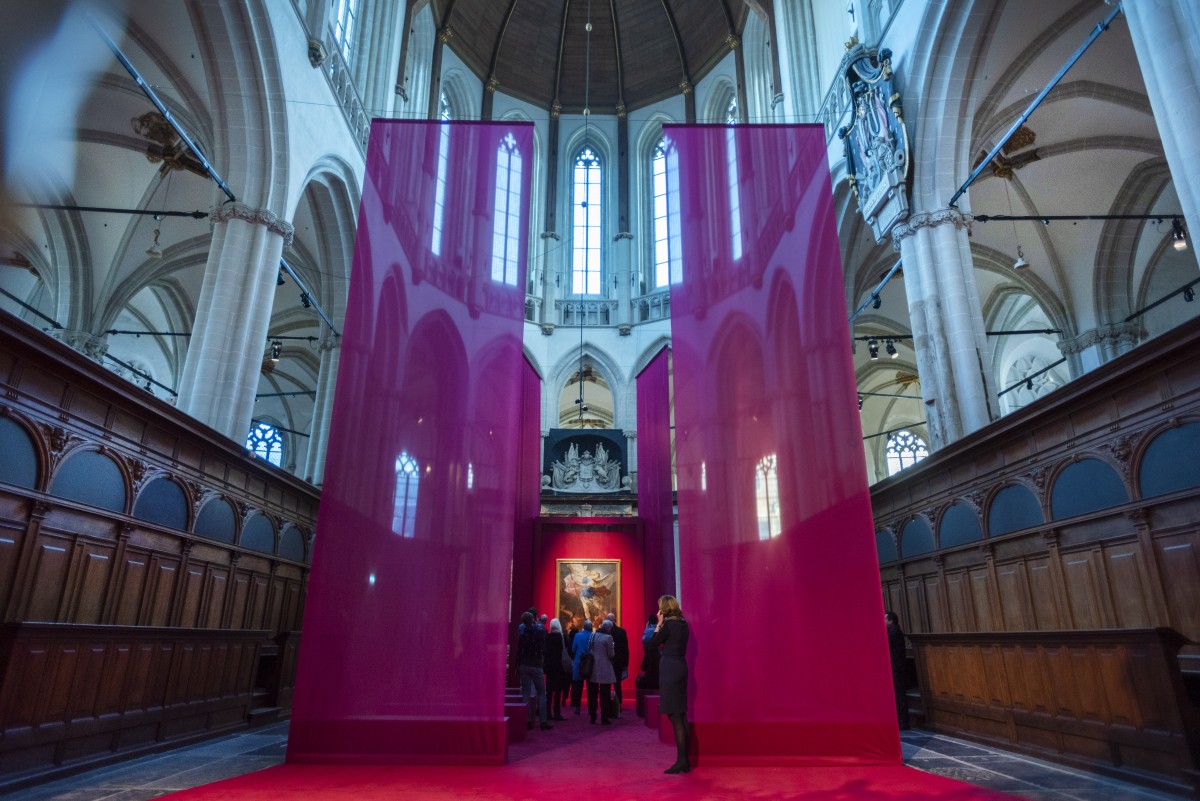 Dramatically displayed in the high rising gothic choir, this impressive painting is a powerful work by Luca Giordano, one of the masters of Italian Baroque. Works by Giordano are rarely exhibited in The Netherlands, making this an exceptional event. The work is breathtaking not only for its sheer size, beauty and powerful energy, but also for its symbolism: the struggle between the good and the bad. It is the triumphant Roman Catholic Church waging battle against the forces of Protestantism.
Admission
Free with MuseumCard, I Amsterdam card (can be purchased at the cashiers desk)
Adults: €9,50, children up to 11: free
Get your online tickets here.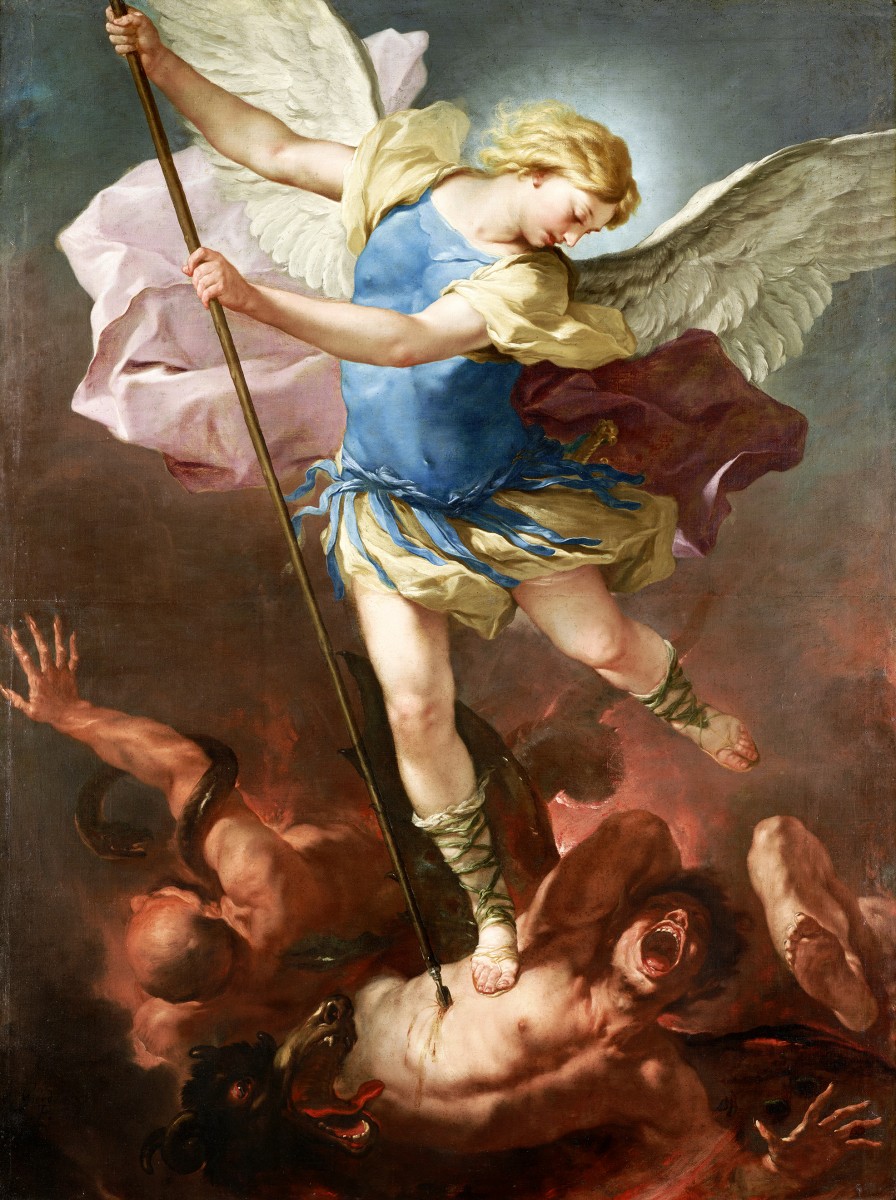 The painting depicts the Biblical story in which the archangel Michael defeats Satan and the fallen angels (Revelation 12:7–9). In addition to its rich Counter-Reformation symbolism, the painting's portrayal of the battle between the angel and the demonic figures also expresses the conflict between good and evil.
Giordano was a devout Catholic, and the Church was a very important patron. He probably painted this work as an altarpiece. Giordano's style was marked by the hallmarks of Italian Baroque, which featured strong contrasts of light and dark, dynamic compositions and dramatic scenes and gestures. He admired Dürer, Raphael and Titian, but was also inspired by Rubens and Rembrandt. Archangel Michael is part of Giordano's enormous oeuvre of no fewer than 1,200 paintings. He was known as 'Luca Fa Presto' (Luca, work fast) and could paint an altarpiece in just 24 hours.
Angels tour
Let the angels guide you! Pick up this special audio tour with spoken word and inspiring music. Archangel Michael and dozens of angels in the medieval and Golden Age interior of The Nieuwe Kerk guide you through the fascinating church history. Centrepiece is the two-metre-high painting of Archangel Michael by Luca Giordano (ca 1663). The Angels tour is included in your admission ticket.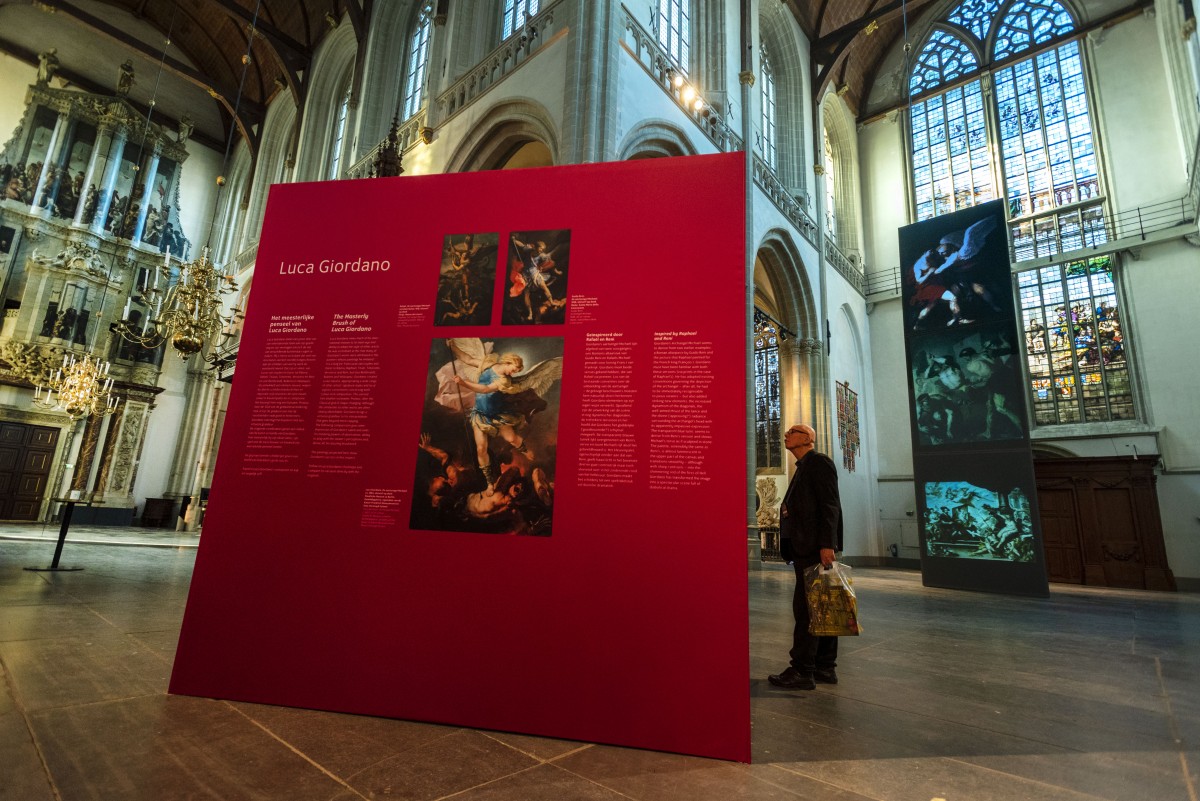 Get your tickets online
Free with MuseumCard, I Amsterdam card (can be purchased at the cashiers desk)
Adults: €9,50, children up to 11: free
Get your online tickets here.
Eighth edition in Masterpiece series

This edition of Masterpiece will be held from 16 February to 7 April 2019. The series features works of art so extraordinary that they are almost never lent, because of their fragility or their status as beloved favourites. The works featured in the series have an obvious or unexpected religious or spiritual dimension. Each one is a work that calls for contemplation and introspection and dazzles visitors in the breath-taking surroundings of De Nieuwe Kerk's gothic interior. This edition of Masterpiece is made possible in part by Van Lanschot.
Earlier editions of the Masterpiece series featured The Holy Family by Rembrandt (2011), Andy Warhol's The Last Supper (pink) (2012), Francis Bacon's triptych In Memory of George Dyer (2014), Tristan's Ascension (The Sound of a Mountain Under a Waterfall) / Fire Woman by Bill Viola (2015), Marc Chagall's Calvary (2016), Pentecostés by El Greco (2017) and Gazing Ball (Perugino Madonna and Child with Four Saints) by Jeff Koons (2018).