On Saturday 13 July the doors of De Nieuwe Kerk Amsterdam will open for a special edition of the annual summer exhibition Journey in Time. Visitors step into the history of the famous medieval church on the Dam and discover the significant moments in the history of Amsterdam and the Netherlands that have taken place here.
Tickets
Buy your tickets online.
Exhibitions are held at De Nieuwe Kerk throughout the entire year, but during the summer attraction, the entire church is opened to the public in all its glory. Special areas will also opened, such as the Kerkmeesterskamer (Church Warden's Room) and the space behind the largest historical organ in the Netherlands. Six hundred years of history come boldly to life with videos, projections, an audio tour and a daily organ concert. A journey along medieval secrets, Iconoclasm, royal ceremonies, free spirited Amsterdamers and the Dutch admirals that are buried here. Journey in Time is on view until Saturday 14 September 2019. Closed on 6 September 2019.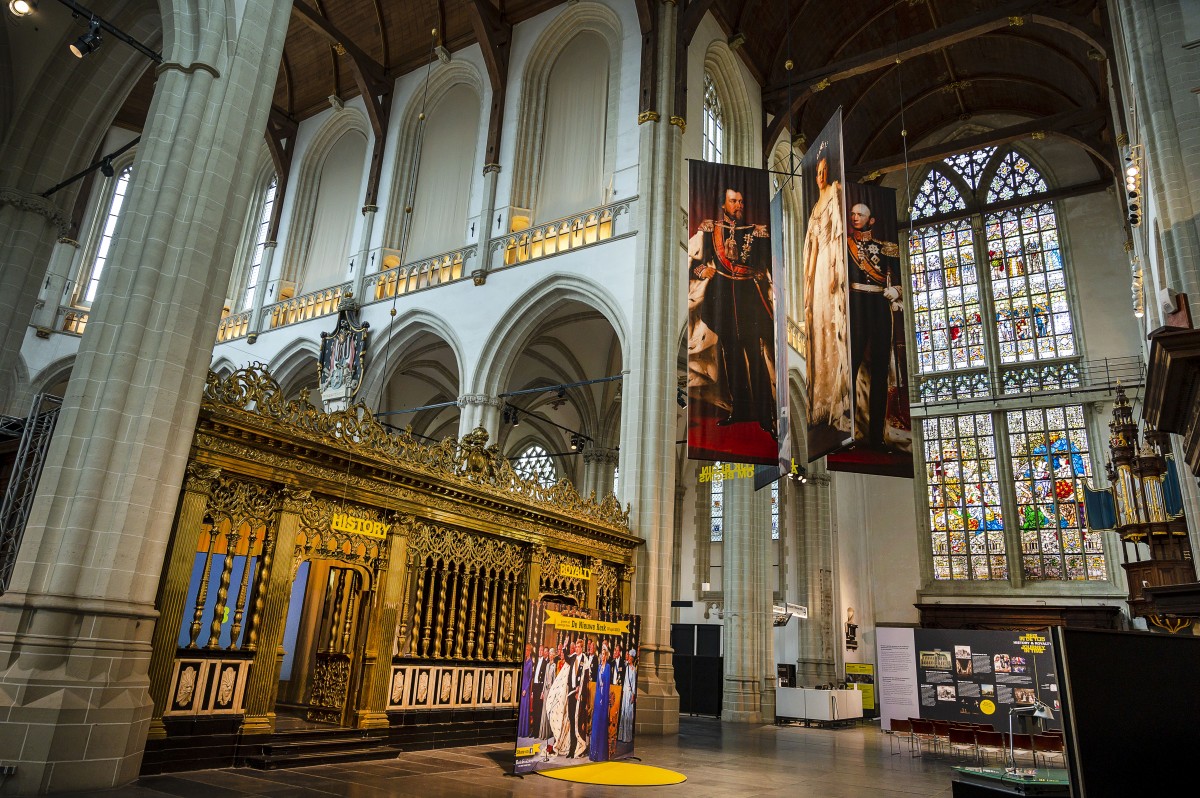 Daily live music
Just like in the seventeenth century, we offer visitors daily organ concerts from 12 noon to 12.30 pm on the majestic main organ. A special new addition to this year's programme is a peek behind the organ. Every Friday afternoon after the concert, visitors are invited to view the space behind the organ as part of a guided tour. Also new this year are the special Rainbow Concerts during Pride Amsterdam on Saturday 27 and Monday 29 July, with music by Corelli, Handel, Lully and Saint-Saëns, among others. More information at nieuwekerk.nl.